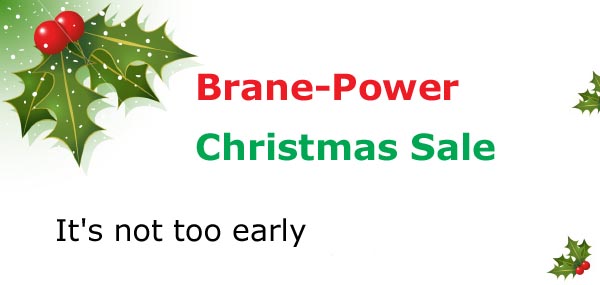 Shipping takes time  – especially to all of you overseas to have your gifts ready and under the tree in time for Christmas. It gets very busy so don't wait. Order now to have these special gifts ready for you, your family and friends in time for this special Christmas gift.
Advance Notice
Brane-Powers Christmas Sale

specials – Sales ends December 31, 2010 at midnight

(..but don't hesitate to ask for special deals and offers anytime. You can use this form)

combination offer no longer available
Price: $99.97
Love for those you love every day – this is a great gift. The Love Power Crystal Quantum Radio amulet which can be worn anytime and the divinely transportative scent of "Loving" oil, an exquisite blend that incorporates the calming influence of patchouli and sandalwood with the classic heart opening effect of roses.
Sale Price: $99.97
High attributes of Protection and psychic self defense, this Protector Crystal Quantum Radio amulet and protection oil blend is especially for those who constantly deal with energetic influences and entities in their work or just generally would like to effect some psychic protection.
Super Beacon CQR – Crystal Quantum Radio™
Sale Price: $1,850
Includes the entire set of 30 Level 1 Beacon Induction CDs as well as the 2 Daily Practice meditation CDs. Call 530-271-2239 for any questions regarding the purchase or function of the Super Beacon.
Sale Price: $375
If you just get 1 amulet, the Double Black Diode is an excellent choice.
Sale Price: $99.97
The Prosperity Amulet combined with the Prosperity Path Affirmation Induction is a good way to bring yourself into the state of mind where prosperity is an open possibility for you.
For the Geeks in Your Life
combination offer no longer available
Tesla Gift Set
CQR Amulet & Parallel Worlds Explored
Price: $295
A $420 value.
Quantum Tesla CQRtm – Crystal Quantum Radiotm amulet with Sterling Silver hand-braided, real rope bezel; and Brane-Power® founder E.J. Gold's book, Parallel Worlds Explored
Love – Compassion  – Helping  – Charity – the sacred I-Thou of mystical relationship aspect of You and the Divine is universal. Celebration of Love born Here on Earth does not  belong to 1 religion and does not have to be powered by commercialism.
Quantum Crystal Radio amulets and Beacons for assisting transformation and human evolution make a great give anytime – and especially in this season. Make the world a more conscious place – one step at a time. Your choice of gifts does matter.