How to put the Super Beacon tourmaline antennas back on the Super Beacon.
A while back we found out that someone, who preferred the Super Beacon to the Portable Super Beacon but nonetheless wanted to take it with him on travel to continue with the meditation program and show others, discovered that his Super Beacon didn't fit into his suitcase. So he took off the tourmaline antennas so it would all fit, and just put them back on once he was at the destination. Good for him.
Also, when shipping to European countries, the Super Beacon antennas get sometimes taken off in customs inspections (don't ask us why).
While it is probably better to get a Portable Super Beacon in case of frequent travel, still no worries if you happen to have to take the antennas off, they are easily put back on. We took an opportunity with a recent Super Beacon to demonstrate in pictures how it works – you will need a flat screw driver, not a phillips. You can see all the pictures on how to put tourmaline antenna's back on your Super Beacon here on Yoyodyne Industries. Trouble finding the page – just use the yoyodyne contact form and ask for the link.
In very short: Here are the "ready for the antenna" image and the "final – firmly screwed in antenna" image.
this is the start: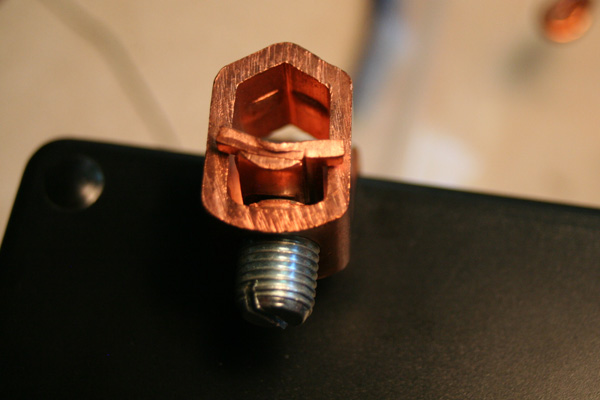 Get your screwdriver and the tourmaline antenna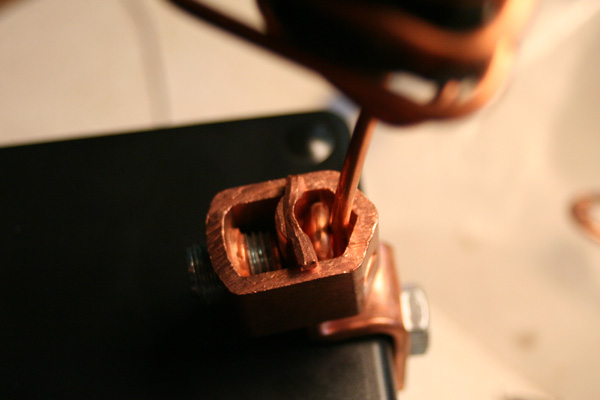 Happy Travels.